help_japan
if anyone is interested. Basically what I'm doing is making a grab bag for ebooks or a mix tape for music every month for a year for the winning bidder. So if you win, you get a suprise from me every month based around genre, theme, style, or fandom (for music). I also have an offer up to do a pdf of one author's work or for a fest of your choice (pending the author's/authors' permission, of course) in the Harry Potter or Fullmetal Alchemist fandoms.
Ebooks:
http://community.livejournal.com/help_japan/5865.html?thread=4425705#t4425705
Music:
http://community.livejournal.com/help_japan/3860.html?thread=4433172#t4433172
PDFs:
http://community.livejournal.com/help_japan/5198.html?thread=4441678#t4441678
I did not mean to take a hiatus from posting, but ended up having an assortment of things come up - regular posting will begin again in either April or May.
I have two offers up for music and ebooks over at
Current Mood:

busy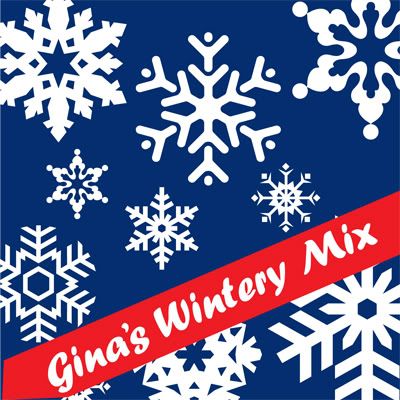 It's getting colder, how about some winter mixes? I made this tonight with some songs that remind me of winter-time. Alot of them are of the chilled out/instrumental genre, so
if you enjoy listening to that sort of thing, please comment and download :)
1.Saeglopur-Sigur Ros
2. Winter is Coming-Radical Face
3. With You-Stars of Track and Field
4. Northern Lights-Anathallo
5. Shipwrecked (Flat On Your Back)-Hammock
6. Such Great Heights (Postal Service Cover)-Iron & Wine
7. Talking In Code-Margot & The Nuclear So and Sos
8. The Saltwater Room-Owl City
9. Anartica-The Weepies
10. Alaska-Sky Sailing
11. Surprise Ice-Kings of Convenience
12. The Owl-Peter and the Wolf
13. Nowhere Warm-Kate Havnevik
14. Same-Snow Patrol
15. Reflecting Light-Sam Phillips
16. Finale-Patrick Wolf
17. The Fire-Imogen Heap
18. 12 Canvas-Imogen Heap
19. Interlude- See-Saw
20. The Only Moment We Were Alone-Explosions In The Sky
Preview of "Such Great Heights" by Iron and Wine, with lyrics
Download
Current Mood:

cold

Current Music:

Northern Lights-Anathallo
If I do start posting ebooks, I'll be sure to post each in various formats so they can be read on the computer, printed, or put on any kind of ereader.
Thanks!
If you like LOST, challenges, learning to do new things, and making new friends then this is the place for you :D Go
here
for more information and
here
to join :D
Okay, so I recently got the Barnes and Nobel Nook ereader and have spent the last month acquiring a large amount of ebooks in various formats. I'm toying with the idea of posting them here along with the album posts, but not if no one is interested. So please fill out the poll below - if you're not interested, that's cool, I'd rather find out now than after doing the posts and having no downloads.
Current Mood:

curious

Current Music:

Say Anything ♫ The Church Channel
Plans
album skip. I have uploaded a new version of the album with versions that don't skip, and the new link is up in that post. For those of you who already downloaded the album, here are the songs:
Death Cab for Cutie - Marching Bands Of Manhattan
Death Cab for Cutie - Soul Meets Body
Sorry for the mixup!
Second, I am, once again, looking for people to help me out with posting music. Please leave a comment if you are interested.
First off, it was brought to my attention that the first two songs on Death Cab for Cutie's
Current Mood:

curious

Current Music:

Brand New ♫ I Will Play My Game Beneath the Spin Light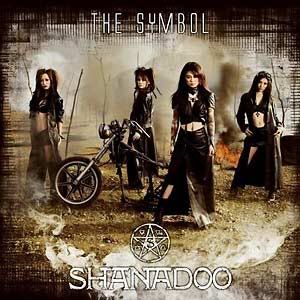 Last.FM Think About Preview


01. Think About
02. Lover On The Run
03. Gotta Get It Groovin'
04. Japanese Boy
05. Heart To Heart
06. Bonjour Tristesse
07. You Are My Daydream
08. Hypnotized
09. Once She Gets Tired
10. From Time To Time
11. L.O.V.E
12. Fly Me To Shanghai
13. King Kong (Remix 2007)
14. Japanese Boy (Extended Version)
15. Think About (Extended Version)

Download

Comments are ♥
Current Mood:

tired

Current Music:

Think About - Shanadoo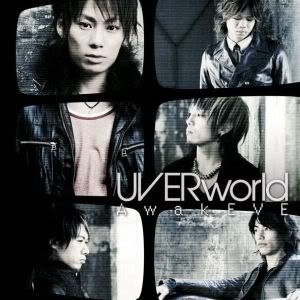 1. Gekidou (AwakEVE ver.)
2. 99/100 Damashi no Tetsu
3. Mikageishi
4. Corona
5. Hakanaku mo Towa no Kanashi
6. Earthy world
7. Hissei Satsuki Prologue
8. I Am Riri
9. Koishikute
10. Forget
11. Just break the limit!
12. Waon
13. Harujion (2nd-mix)
14. YURA YURA

Download

Comments Are ♥!
Current Mood:

accomplished

Current Music:

♫ Koishikute - UVERworld
Sorry for such a long time without posting. The last month I've been busy moving to another state, but thats all done now so I should be able to post regularly until I leave for school. Once that happens I'll be back to not being able to post as much - so I'm looking for people who would like to help me out. Let me know if you're interested! =D
Current Mood:

exhausted

Current Music:

Jack's Mannequin - Holiday (Acapella)
Say Anything - Retarded in Love
I love pretty much anything this band puts out, but this one is one of my top five favorites. I love their lyrics hardcore ♥

Phantom Planet - Dropped
This song has a really catchy beat to it and its just really fun.

Spoon - The Underdog
This is another catchy beat one but it also has a really cool jazz feel to it.

The Goo Goo Dolls - Naked
One of the older Goo Goo Dolls I just like the lyrics and the rock sound of it.

Flobots - Handlebars
This one is really interesting I think. It makes me feel like I could do anything and they way the song is put together is really cool.

Owl City - The Saltwater Room
This one is really pretty and I love the mix of both the guy and girl singing. The girl has such a lovely voice and Adam is amazing. This guy is fairly new but I know hes going to be big - check him out!

Eddie Vedder - Hard Sun
This is one of the songs from the movie Into the Wild. The song makes me feel like I should be out in the world, seeing it all.

Ludo - Love Me Dead
This song is freaking awesome. It has a great sound and amazing lyrics.

Barenaked Ladies - Bank Job
Barenaked Ladies is another one of my favorite bands and I think they're really underrated. This one has a real light sound and has some of the greatest lyrics ever. We all had our ski masks and sawed off shotguns, but how do you plan for a bank full of nuns? I guess we panicked - we all have taboos. And they were like zebras; they had us confused.

Brand New - Jesus
Another of my all time favorite songs from another of my all time favorite bands. The song has this real bittersweet feel to it and amazing, thought provoking lyrics.

The Hush Sound - Medicine Man
This song is just really catchy and makes me want to dance with it every time. I haven't really been a big fan of this band but I'm really loving the new album.
Songs I did for a meme. Hope you guys enjoy them and let me know what you like ♥
Current Mood:

sick

Current Music:

Flobots - Handlebars